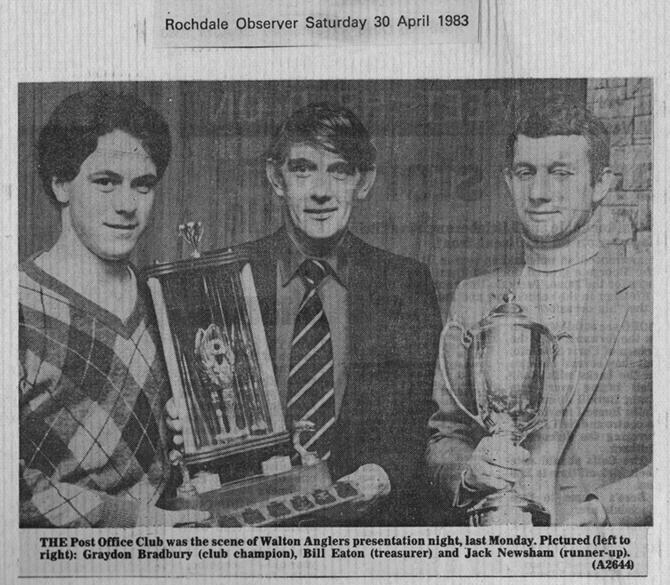 In Memory Of Bill Eaton (Life Member)
This week sadly at the age of 91 years old our former club Treasurer Bill Eaton Passed away.
Bill joined Rochdale Waltons in 1972 with his son David and was a keen fisherman. Over the years he became treasurer for the club for many years before handing the role over. He was granted the life membership status some years ago for his service to the club. He was  brought down many times to the dell by his son Gary and granddaughter Jessica to sit for a while and remember and chat about the fish he had caught. Grandson Dan is also on the committee as social media officer as fishing is also his passion. Several years ago Bill donated a shield for the juniors which has been won a few times by his grandson's Matthew and Zackarry who have followed in grandad's footsteps into fishing. 
He will be sadly missed by all who knew him.
'RIP BILL'
Gary Eaton
President RWAS and proud son of Bill.