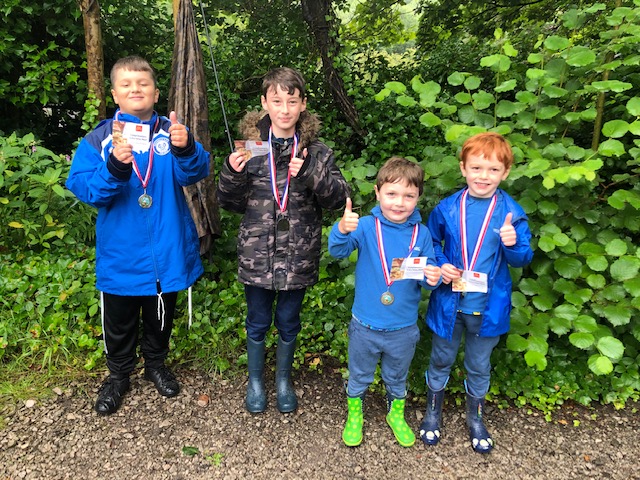 On one of the wettest days of the year it was junior match leg 1. We had 4 lads turned up to fish in this event helped by parents. It was Zac who was quick off the mark fishing on pole. Jools who was fishing in his first match had some good fish on peg 5. Harry and Oliver were on the same peg and with help from their dad caught a good mirror carp. The rain never eased up at all but it didn't stop the laughs heard from every peg
The biggest shout went to Zac after catching a large Ide. With the shout of all in the weigh in began.
1st Zac Eaton with 11lb and 8oz, he had a few Ide and loads of quality silvers.
2nd Harry Knowles 4lb his had a cracking mirror carp and some quality tench.
3rd Jools Newbury 3lb 10oz, he had a bag full of silvers.
4th Oliver Knowles 2lb 4oz, Oliver caught a few smashing tench.
A Massive well done to Zac with a brilliant weight for a junior match. I think this is a club record for a junior match on the dell. Many thanks to McDonalds at Sandbrook park for the vouchers for the lads.